Identity and percentage holding of significant shareholders

Substantial holdings
Shares held
%
Calculus Capital
3,556,782
5.62%*
Global Health Investment Fund I, LLC
2,700,000
4.27%*
Spreadex Ltd
2,123,478
3.77%* **
Directors and related shareholders
Ian Gilham
583,174
0.64%
David Budd
293,710
0.32%
Matthew Fowler
139,457
0.15%
Tom Lindsay
262,217
0.29%
Chris Yates
61,304
0.07%
Total Directors' holdings
1,339,862
1.46%
Total shares in issue
91,770,900
100.00%
* - DATE OF LAST NOTIFICATION
** - Note 494,425 of these shares are held via a CFD/Spreadbet
Shareholder information
genedrive shares are quoted and traded on the AIM market of the London Stock Exchange.
Authorised Share Capital: No authorised maximum number of shares are required. There are no shares held in treasury and there are no restrictions on transfer.
Issued Share Capital: The total number of genedrive plc ordinary shares of 1.5p each in issue is 91,770,900.
Number of AIM securities not in public hands is 1,339,862 or 1.46%.
Text updated: 1/10/2021
Latest reports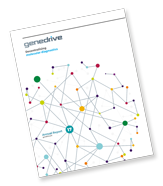 30 March 2021
Interim Report and Accounts 31 December 2020